Advanced SEO

Course in Faridabad
SEO(Search Engine Optimization) courses with certification

can be a fantastic investment for anyone looking to upscale their career in the IT sector. 
Invest your valuable time in the right place by acquiring in-demand skills, learning from experienced industry experts, and receiving career guidance and support.
This course will provide you with the opportunity to work on real-world projects and build a strong portfolio of work. 
you can position yourself for success in the field.
Join The Best SEO Training Program in Faridabad
Dreamer Infotech offers the best seo course in Faridabad, We offer an exceptional learning experience with expert faculty, Comprehensive Curriculum, Hands-on Projects, and 100% Placement Assistance. We also organize recruitment drives and connect you with leading companies seeking data science professionals. So Don't miss out on the opportunity to upscale your skills with the best seo program.
Who can apply for the Advanced SEO course?
How does the program work?
Level-up to become job ready.
mohit
seo analyst

I had the pleasure of taking the SEO Course by Dreamer Infotech, and I was blown away by how well it was structured and presented. The instructor explained complex SEO concepts in a simple and accessible manner, making it easy for beginners like me to understand.
Aman
content marketer

I've taken several SEO courses in the past, but the SEO Course offered by Dreamer Infotech is by far the most comprehensive and up-to-date. The instructor's expertise in the field shines through in every module. They cover the latest SEO strategies, including mobile optimization, voice search, and local SEO.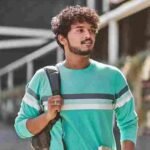 rashmi
seo specialist

I recently completed the SEO Course from Dreamer Infotech, and it exceeded all my expectations. What sets this course apart is its focus on driving measurable results. The instructor not only explains the theory but also provides practical tips and strategies to improve website rankings and increase organic traffic.
ashmita
seo consultant
The SEO Course offered by Dreamer Infotech is an absolute gem for me. The instructor takes a step-by-step approach, guiding learners through each stage of the SEO process. They cover keyword research, competitor analysis, content optimization, and more.
suraj
seo analyst

I can't speak highly enough about the SEO Course offered by Dreamer Infotech. It's evident that the instructor has poured their heart and soul into creating a comprehensive and valuable resource. The course covers everything from technical SEO to content optimization and link building.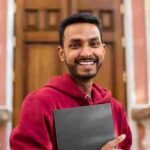 sandeep
seo consultant

I enrolled in the SEO Course by Dreamer Infotech to expand my digital marketing skills, and I was thrilled with the outcome. The course is meticulously designed and covers all aspects of SEO in great detail. The instructor's expertise is apparent, and their passion for the subject is infectious.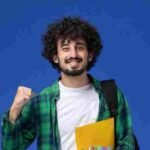 Google Analytics
Google Analytics
SEO
SEO
Google Ads
Google Ads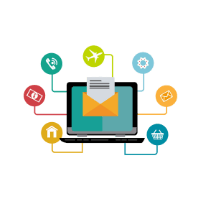 Email Marketing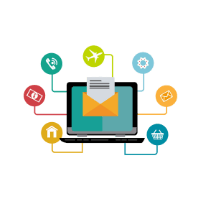 Email Marketing
GMB
GMB
SEM
SEM
Youtube
Youtube
FB Ads
FB Ads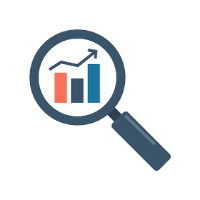 Data Analysis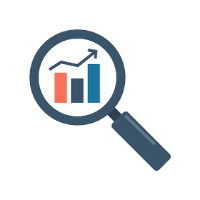 Data Analysis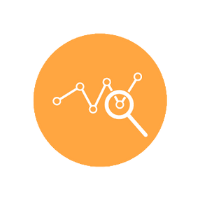 Data wrangling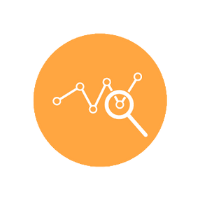 Data wrangling
What Roles Can A SEO Specialist Play?
They optimize websites for search engines, improving visibility, rankings, and organic traffic. 
Boosting online visibility through strategic optimization, keyword research, content analysis, and link building.
Execute and analyze data and results identify trends and insights in order to achieve maximum ROI in paid campaigns.
Researching and identifying strategies or make strategies techniques and tactics for organic SEO success.
SEO director responsible for planning, implementing, and managing the company's overall SEO strategy.
Seo specialist should be aware of site structure and technical SEO. Constantly track rankings. Develop and integrate the strategies for content marketing.
Tools that you'll specialize
Ready to Become a SEO Specialist?
Digital Marketing Fundamentals
What is Digital Marketing?
Understanding Digital Marketing Process
7P's of Marketing.
B2B vs B2C Marketing
Why Digital Marketing wins over Traditional Marketing?
What is Branding?
What is Funnel
How to Create a Funnel
How to Create a marketing strategy
Research & Analysis
What is Market Research
Customer Persona
How To Create Customer Persona
What is Target Audience
How to Find Your Target Audience
How To Choose Your Competitors
How To Do Competitors Research
What is SWOT Analysis
Your Product SWOT Analysis
Competitor SWOT Analysis
Basics OF Search Engine Optimization
What is Search Engine
How Search Engine works
What is Domain
Basic Knowledge of W3 Validation
Difference between Portal and
Search Engines
What is SEO
How Does SEO Works
Google Algorithm Update
Types of SEO
Techniques
White Hat SEO
Black Hat SEO
Grey Hat SEO
Wep Page Speed
What is
crawling and indexing 
Google Ranking Factor
What is Keyword?
How to do keyword research?
Paid & Free tools for keyword research
Technical SEO
Introduction to technical SEO
HTML sitemap vs XML sitemap
Sitemap creation
Robots.txt file
W3C validation
Canonical tag optimization
Error 404 & How to Fix
301/302 URL redirection
Schema markup & structured data
Website Audit
On-Page Optimization
What is On page optimization
On-Page Factors
Title Tags
OG tags
Meta Description
Canonical Tag
Header Tags
Image Alt Text
Internal Links
Keywords usage/mapping
Sitemaps Submission
Anchor Text
Off-Page Optimization
What Is Off-Page Optimization
Why Links are Important
Types of Links (Dofollow vs No follow)
What is Link Wheel
Link Building Strategy
Link Building Activities(Guest Post Outreach, Sky Scraper, Community Building, Directory Submission,Social Bookmark Submission, Blog Submission, Articles,  Reciprocal Linking,  Submission to Search Engine, RSS Feeds Submissions, Press Release Submissions, Forum Posting,  Competitor Backlink Analysis)
Google Search Console
Introduction to Google Search Console
How to integrate a website to Search Console?
Performance and URL inspection
Security and manual actions
URL removal and disavow
Breadcrumbs
Core web vitals
Google Analytics 4
Introduction to Google Analytics
How to link a website to GA?
Setting up Google Analytics
Dashboard overview
Real-time reports
Audience reports- Overview, active users, lifetime value report
Acquisition report
Behavior report
How to track conversion
Creating goals and funnels
Creating remarketing audience
Creating custom dashboards and reports
Creating trackable links with UTM parameters
Projects will be a part of your Certification in Advanced SEO to consolidate your learning. It will ensure that you have real-world experience in SEO
Practice 20+ Essential Tools

Designed by Industry Experts

Get Real-working Experience
Practice 20+ Essential Tools

Designed by Industry Experts

Get Real-working Experience
Here are some examples of projects
This project will help learners to strategically organize and structure the content of the website, define target audiences, develop effective content strategies, and optimize user experience, and resulting in a well-designed and attractive website.
In this project learners will gain knowledge of various on-page elements, such as meta tags, keywords, content, and internal links, to enhance search engine friendliness and user experience.
Through this project, learners will gain how to enhance website speed, implement proper URL structures, fix crawl errors, optimize meta tags, and utilize structured data for better search engine rankings.
Link Building is an Off-page optimization technique, in this project learner is required to work on link building such as Social bookmarking, guest posting, directory submission, Forum submission, and more
This project helps learner by increasing brand exposure, driving traffic, and improving SEO. Through this project, they will learn effective outreach strategies and enhance their content marketing skills.
 It helps attract and engage target audiences by creating and sharing valuable content. learner will gain the knowledge of how to develop a content strategy, create engaging content, and measure its effectiveness in achieving marketing goals.
Dreamer Infotech Offers Faridabad's N0.1 Agency Style SEO Training Program In Faridabad. Here are the reason why you should choose Dreamer Infotech for you journey in Search engine optimization
here are our hiring partner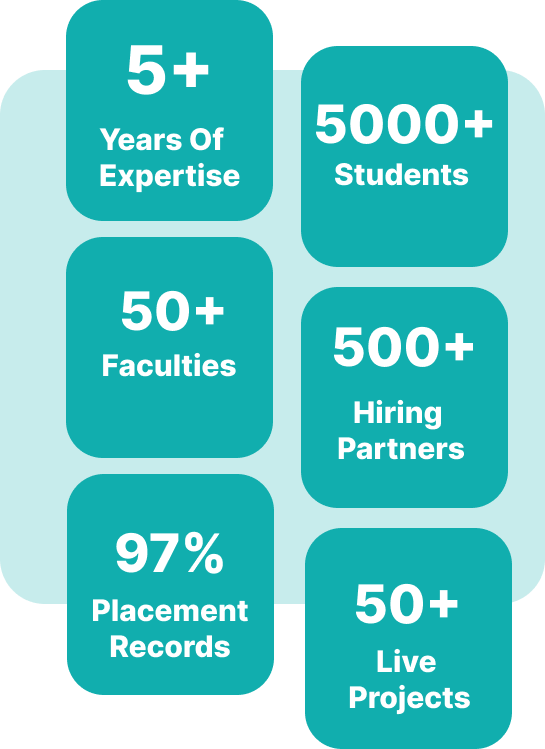 Frequently asked question
Is it the best institute for SEO(Search Engine Optimization) in Faridabad?
Yes, Our institute is well-recognized as one of the best SEO(Search Engine Optimization) institutes. Our comprehensive curriculum, Industry experienced faculty, and hands-on projects make us the preferred choice among students and professional seekers. 
What is the SEO(Search Engine Optimization) course duration?
The duration of a (Search Engine Optimization) course can vary, but it typically ranges 2 Months.
How do you train for SEO(Search Engine Optimization)?
 We train our students for SEO through a comprehensive curriculum that includes practical assignments and assignments based on industry case studies. We are providing real-world experience and skills to our students.
Who is eligible for SEO?
Anyone, who has a strong analytical mindset and proficiency in programming, and a willingness to pursue a carrer in data analytics.
What is SEO(Search Engine Optimization)?
 (Search Engine Optimization) It is the process to improve the visibility of your Website.
Does the job assistance program guarantee me a Job?
Yes, It's a job guarantee program, we train you for interviews and then conduct interviews after the completion of the course.
What kind of projects are included as part of the training?
 We offer practical and project-based training which makes us different from other institutions.