Best
Mern Stack

Course in Faridabad
 Mern Stack courses with certification

can be a fantastic investment for anyone looking to upscale their career in the IT sector. 
Invest your valuable time in the right place by acquiring in-demand skills, learning from experienced industry experts, and receiving career guidance and support.
This course will provide you with the opportunity to work on real-world projects and build a strong portfolio of work. 
you can position yourself for success in the field.
Join The Best Mern Stack Development Course in Faridabad
Dreamer Infotech offers the best Mern Stack Course in Faridabad, We offer an exceptional learning experience with expert faculty, Comprehensive Curriculum, and Hands-on Projects, So Don't miss out on the opportunity to upscale your skills with the best Mern Stack Program.
Who can apply for the Data Scientist course?
How Does the Mern Stack Program Work?
Level-up to become job ready.
abhishek
front end developer
As a beginner in web development, I was looking for an institute that would teach me the MERN Stack from scratch. Dreamer Infotech delivered exactly what I needed and more. The instructor's explanations were clear and concise, and the hands-on exercises helped me apply the concepts effectively.
kuldeep
back end developer
I've taken several online courses on web development, but this MERN Stack course at Dreamer Infotech stands out from the rest. The instructor's in-depth knowledge of the subject matter and the way they explain complex concepts in a simplified manner is commendable.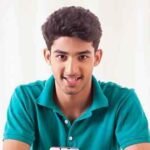 janvi
mern stack developer

I recently completed the MERN Stack course at Dreamer Infotech, and it was a phenomenal learning experience. The instructor's delivery style is engaging and kept me motivated throughout. What sets this course apart is its up-to-date content.
bablu
full stack developer
Dreamer Infotech offers the best Mern Stack Course in Faridabad. It's perfect for both beginners and intermediate developers looking to enhance their skills. The projects and exercises offer a hands-on experience that truly solidifies your understanding.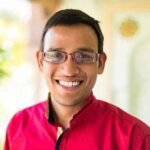 krishna
web application developer

The Mern Stack course at Dreamer Infotech is by far the best resource I have come across to learn mern stack development. The course content is comprehensive and covers all the essential aspects of mern stack development. The course is well-structured, allowing for a smooth learning journey from start to finish.
sahil
full stack developer
I can't express how much I've learned from the Mern Stack course at Dreamer Infotech. The step-by-step tutorials and real-world examples helped me grasp complex concepts easily. The course materials and resources provided are invaluable. Thank you for such a fantastic learning journey.
What Roles can a MERN Stack Developer play?
Front-end developer creates the site's layout. Front-end developers create user interfaces (UI).
The full stack developer works as a front end and back end developer both. It works with the development teams.
Web Application Developer
Web Application Developer involves designing, developing, and maintaining web-based applications.
They design, development, testing, and maintenance of software applications. write codes such as CSS.java, etc.
Optimize the logo, buttons, other visual elements to ensure the user's satisfying interaction with the product.
Ensure that the website perform correctly, storing data, and focus on the database, architecture, and servers.
Building Skills Transforming Career
INTRODUCTION TO HTML
What is HTML?
HTML versions and history
HTML elements and tags
Attributes and values
Headings
Paragraphs
Formatting tags
Lists
Tables
Forms
CSS PROPERTIES
Text properties
Font properties
Color properties
Background properties
Border properties
Box model
Positioning properties
Display property
RESPONSIVE WEB DESIGN
Media queries
Viewport meta tag
Responsive images and videos
Animations and transitions
CSS filters
INTRODUCTION TO JAVASCRIPT
What is JavaScript?
History and versions of JavaScript
JavaScript syntax and data types
Variables, constants, and operator
CONTROL STRUCTURES
Conditional statements (if, else, switch)
Loop statements (for, while, do while)
Break and continue statements
FUNCTIONS
Defining and invoking functions
Function parameters and arguments
Function return values
Anonymous functions and closures
JAVASCRIPT OBJECTS
Creating objects
Object properties and methods
Constructor functions
Prototypes and inheritance
Projects will be a part of your Certification in Mern Stack Develpopment Intelligence to consolidate your learning. It will ensure that you have real-world experience in Web Development.
Practice 20+ Essential Tools

Designed by Industry Experts

Get Real-working Experience
Practice 20+ Essential Tools

Designed by Industry Experts

Get Real-working Experience
Here are some examples of projects
Develop an ecommerce platform where users can browse products, add items to a shopping cart, proceed to checkout, and make purchases. Implement features like user authentication, product listings, search functionality, and payment integration.
Build a social media application where users can create profiles, post updates, follow other users, like and comment on posts, and engage in social interactions. Include features like news feeds, notifications, user authentication, and real-time updates.
Create a task management tool where users can create, update, and track their tasks. Include features like task categorization, priority levels, due dates, notifications, and collaboration options.
Develop a platform where users can share and discover various types of content, such as articles, images, etc. Include features like user profiles, commenting, and social sharing. Implement a responsive design to optimize the user experience.
Build a job board application that allows employers to post job listings and candidates to search and apply for jobs. Include features like user profiles, job categorization, search and filtering options, job application submission, and notifications.
Real-time Chat Application
Create a real-time chat application where users can create accounts, join chat rooms, send messages, and engage in private or group conversations. features like real-time message updates, online presence, message history, and user authentication.
Choosing Dreamer for your  MERN Stack  Program is a decision that grooms your career in this field.
Dreamer offers a comprehensive and up-to-date curriculum that covers all aspects of  MERN Stack. 
We provide support to our students during the course as well as after the completion of the course.
The institute provides a conducive environment for students to work on projects and gain valuable experience.
We have a team of highly skilled and experienced faculty members who are passionate and knowledgeable and dedicated to imparting their knowledge. 
100% job assistance ensures that we provide full support and guidance in finding employment in various domestic and MNC companies.
Dreamer Infotech offers practical and project-based training which makes us different from other institutions.
We provide all the software and study material that is required for this course.
We offer a well-equipped Wi-Fi connectivity lab for the trainees. They are entirely free to access the lab illimitably.
We offer affordable training fees that are accessible to all.
here are our hiring partner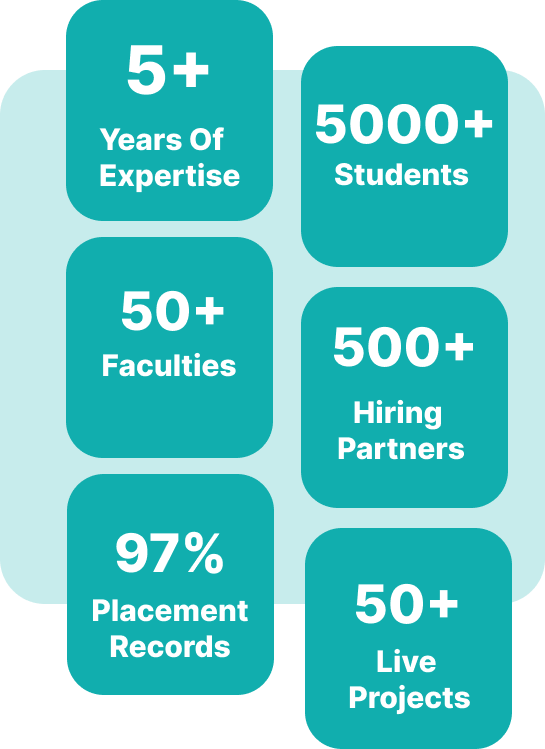 Frequently asked question
Is it the best institute for the MERN Stack program in Faridabad?
Yes, Our institute is well-recognized as one of the best MERN Stack Program institutes. Our comprehensive curriculum, Industry experienced faculty, and hands-on projects make us the preferred choice among students and professional seekers. 
What is the MERN Stack course duration?
The duration of a  MERN Stack course can vary, but it typically ranges is 2 Months.
How do you train for MERN Stack ?
We train our students for  MERN Stack  through a comprehensive curriculum that includes practical assignments and assignments based on industry case studies. We are providing real-world experience and skills to our students.
Does the job assistance program guarantee me a Job?
Yes, It's a job guarantee program, we train you for interviews and then conduct interviews after the completion of the course.
What is the process of getting into the placement pool?
We offer practical and project-based training which makes us different from other institutions.